2023 Top-level star singers gather!
opera CARMEN 
Libre elle est née et libre elle mourra!
…The fate of Don Jose who was fascinated by the single flower thrown by Carmen…
An indomitable masterpiece that boasts overwhelming popularity in the history of opera!
Many famous songs such as "Habanera", "Bullfighter's Song", "Hana no Uta",
A drama of love and lamentation that spreads on a heated stage with a soul contest by a gorgeous cast!
(Performed in French with Japanese subtitles)
September 30, 2023 (Sat) 13:30/17:00 (2 performances)
Yotsuya Kumin Hall (Shinjuku Tokyo)
Official site http://carmen2023.com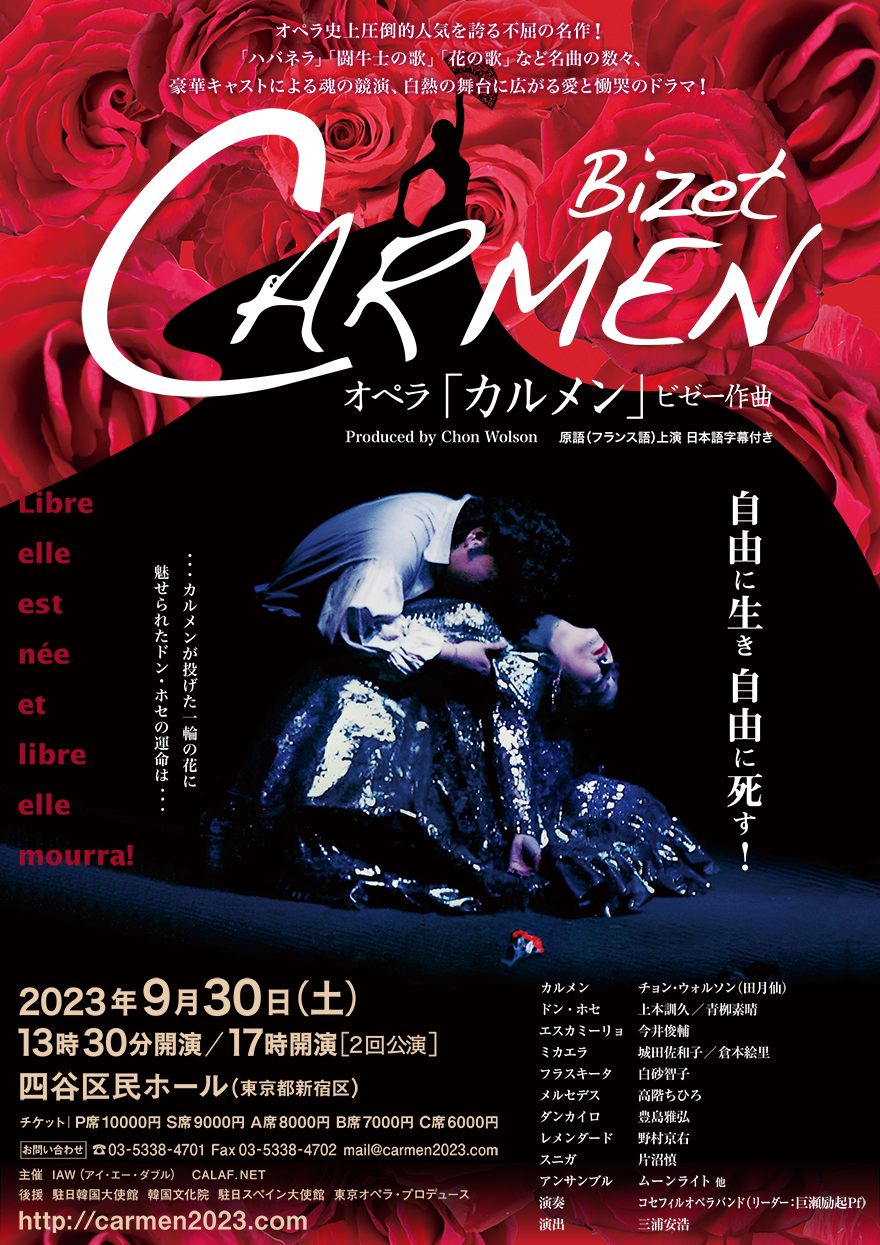 オPopular and talented opera singers gather under the standard-bearer of the opera world, Yasuhiro Miura!
European Opera House, Korea Seoul 600th Anniversary Performance,
And Jung Wolson's Carmen, which fascinated audiences all over Japan.
Dramatic name tenor Norihisa Uemoto and Don Jose of Aoyagi Susumu.
Shunsuke Imai, a popular baritone who is exciting now for Escamillo, his love rival.
Sawako Shirota and Eri Kuramoto who charm with lovely singing voices as Jose's fiancé Mikaela.
The world-famous opera "Carmen" will be revived in Shinjuku, Tokyo in 2023!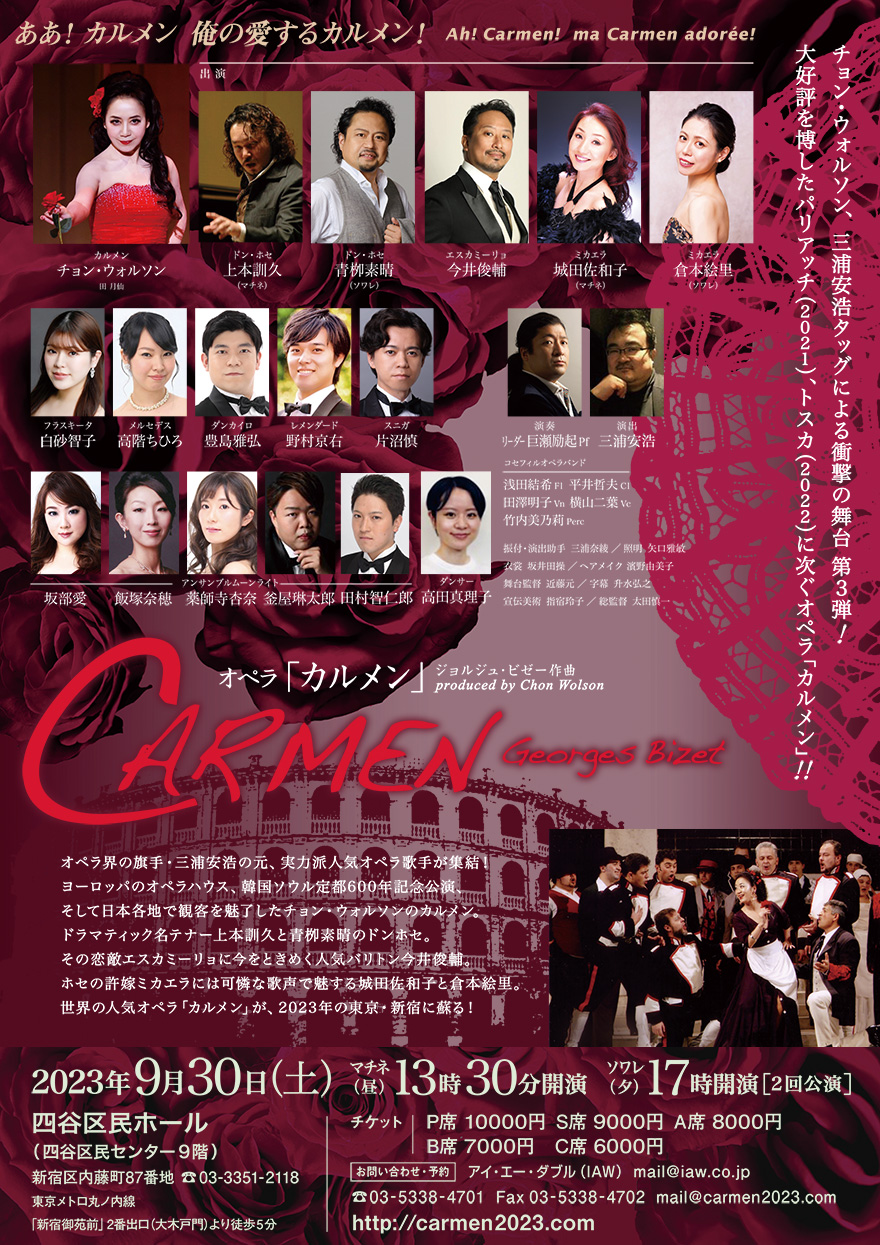 Organizer IAW CALAF. NET
Support: Korean Embassy in Japan, Embassy of Spain in Japan,Tokyo Opera Produce
Ticket P seat 10000 yen S seat 9000 yen A seat 8000 yen B seat 7000 yen C seat 6000 yen
After applying by e-mail, we will confirm the payment and mail the ticket.
☎︎03-5338-4701 Fax 03-5338-4702
Official site: http://carmen2023.com 
The third stage of the opera series, which is highly acclaimed by celebrities, artists, and writers from all walks of life.